Micronized Kava Automatic Sieve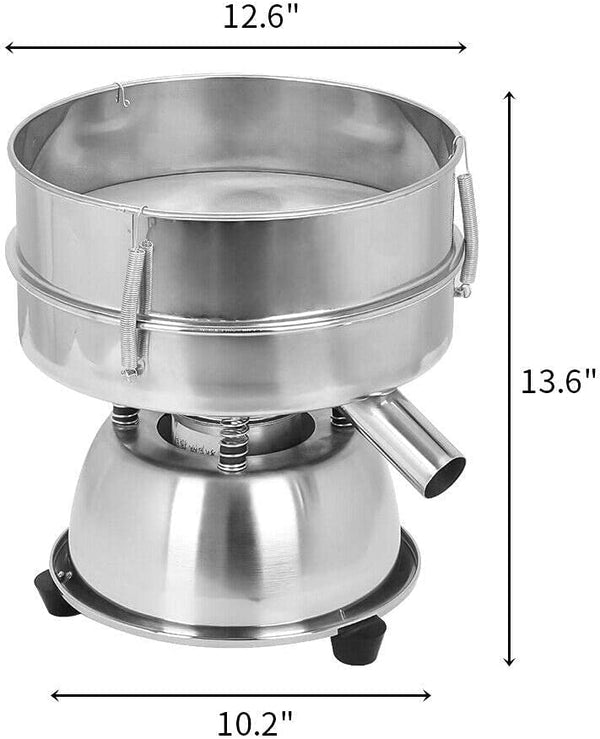 Automatically sort full-spectrum kava root powder into micronized kava and coarse grind kava. This product will pay for itself overtime with the savings you'll keep by doing a simple practice and common practice in the kava industry yourself. Process up to 3kg of kava root powder in 5 minutes. 
Full-spectrum Traditional Kava (All particle sizes): Kava root powder that has not sieved and sorted. What we only sell here at kavafied.  Great for AluBall kava maker or traditional prep.
Micronized Kava (Sub US 60 Mesh/250 Micron particle size):  Great for a quick strain with strainer bag or quick shake in the aluball kava maker. (Commonly mistaken for instant kava).
Coarse Grind Kava: Traditional prep with kava strainer bag recommended. 
Specs:
Voltage: 110V

Power: 50W

Vibration frequency: 1150r/min

Material: Stainless steel

Screen diameter: 11.81in

Screen height: 3.94in

Screen mesh: 60