Kava wash extraction machine with kava zipper bag and kava pro strainer bag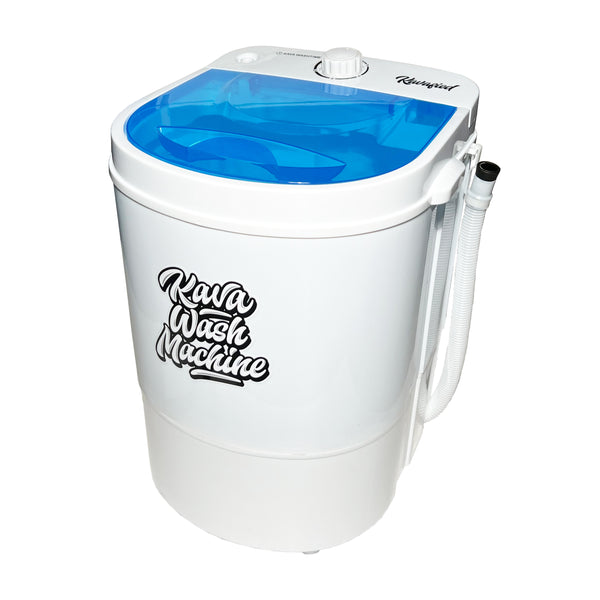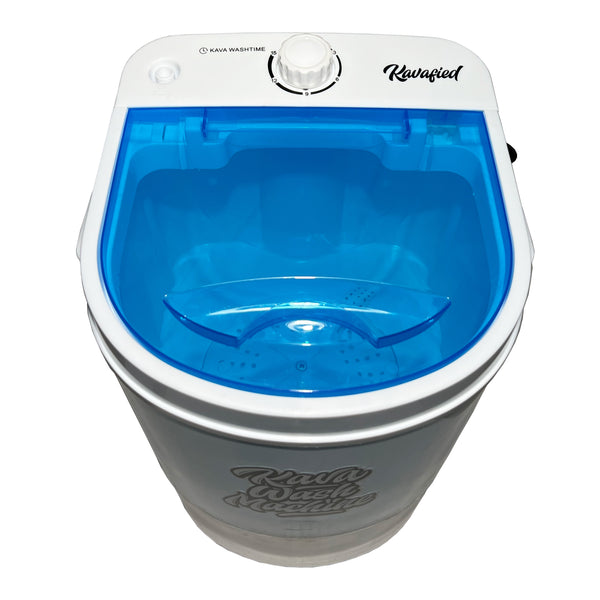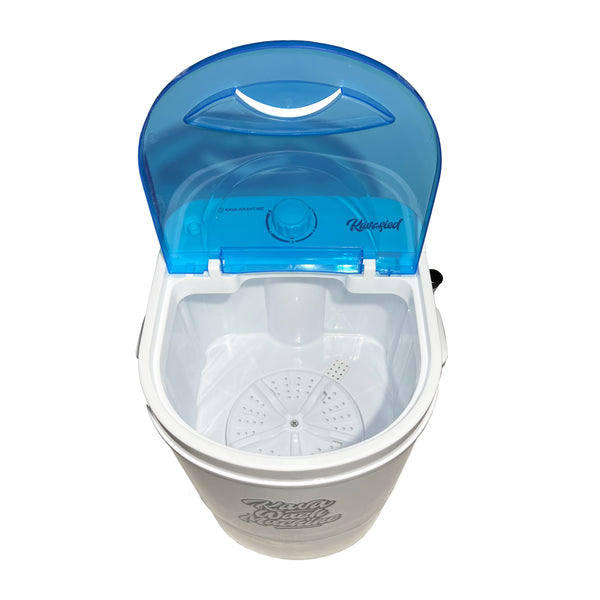 Make up to 3 gallons of traditional kava in 10-15 minutes without the mess and pain of hand kneading. What will you do with all that time saved?
The Kavafied wash machine spin vortex is specifically designed for making stronger, smoother, and cleaner kava.  Our revolutionary kava making process applies up to 275 lbs of sustained  centripetal force on your kava root powder during the brewing process.  In comparison to traditional hand kneading, the average max grip strength of an adult male is only a mere 105 lbs of instantaneous force. 
We also include our specially designed kava strainer zipper wash bags. These bags can hold up to 1 kg of kava root powder at a time which enables you to make buckets of kava as concentrated with kavalactones as you desire. Works great with medium/traditional grind and micronized kava root powders. 
FOR HOUSEHOLD USE ONLY!
Compact Kava Washer Extracting Machine with Zipper Bag Kava Extractor and Kava Pro Strainer Bag
Comes with Kava Zipper Bag (Holds 1kg of Kava Root Powder)
Comes with 75 Micron kava pro strainer bag
Capacity : 3 Gallons
BPA FREE
Unit Dimensions (W * D * H): 13.5in * 13.5in * 19in
Machine Voltage : 110V Unit
Weight: 6kg (13.2lbs)
Made in China
 For optimal performance, replace kava wash machine zipper bag every 2-3 months.
Warning :  FOR HOUSEHOLD USE ONLY! Supervision required. Do not leave unattended. Unplug and thoroughly clean/rinse/dry out machine and bag after every use.
Find Kava Wash Machine Cleaning Instructions Here