Eco-Friendly Hanging Coconut Kava Planter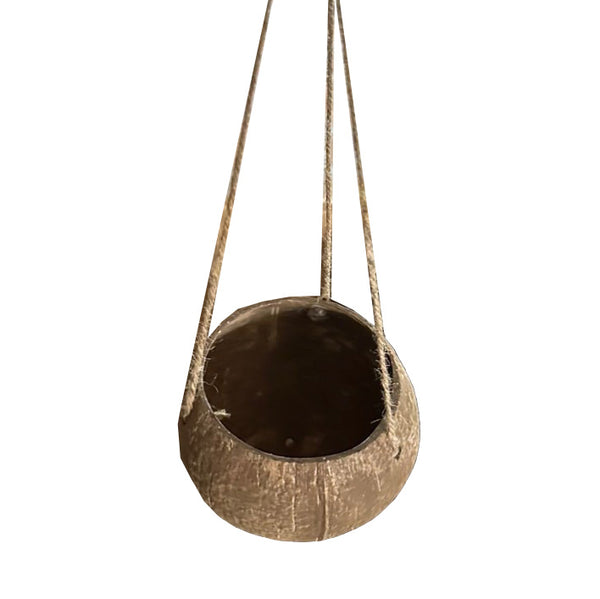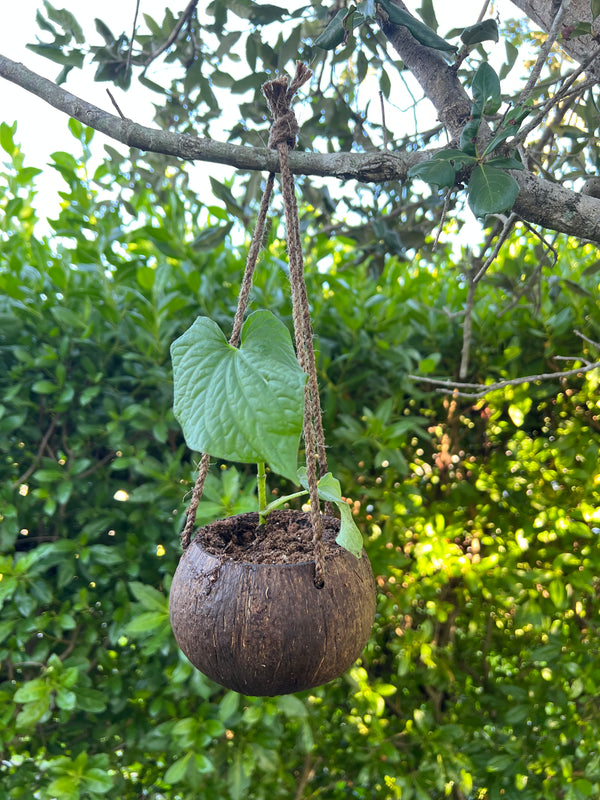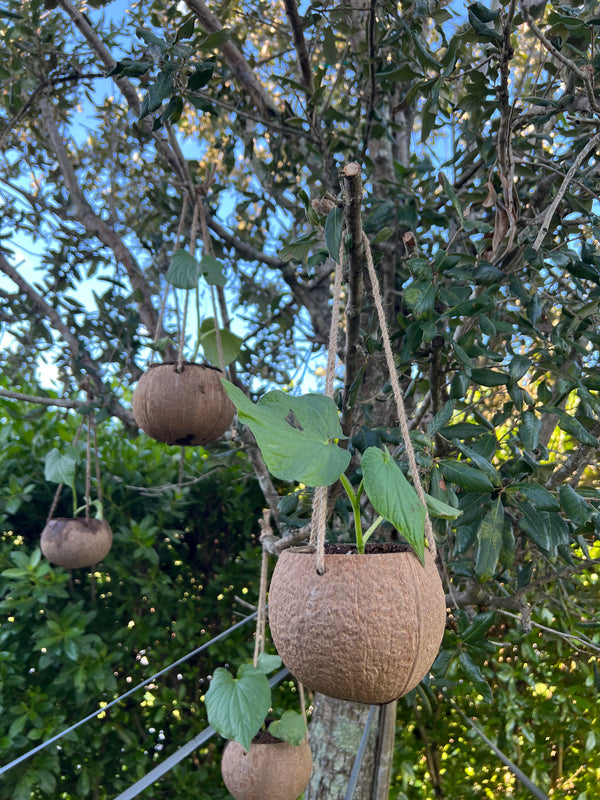 Introducing our Eco-friendly Hanging Coconut Kava Planter, a sustainable and stylish addition to your indoor or outdoor space. Crafted from upcycled coconut shells, each planter is unique and showcases the natural beauty of the coconut husk.
Designed with convenience in mind, our hanging planter allows you to effortlessly create a vertical garden or add a touch of greenery to any space. The sturdy jute rope ensures secure hanging while adding a rustic touch to your decor.
Perfect for growing Kava plants or any other small plants, this planter is not only aesthetically pleasing but also sustainable. By repurposing coconut shells, we minimize waste and contribute to a greener planet.
Experience the joy of watching your Kava plants thrive in this eco-friendly hanging planter. Create a serene and natural atmosphere while making an eco-conscious choice. Get your Eco-friendly Hanging Coconut Kava Planter today and elevate your green space with style and sustainability.
Dia: 8-10 cm Height 7-9 cm