Kava Plant (Piper methysticum)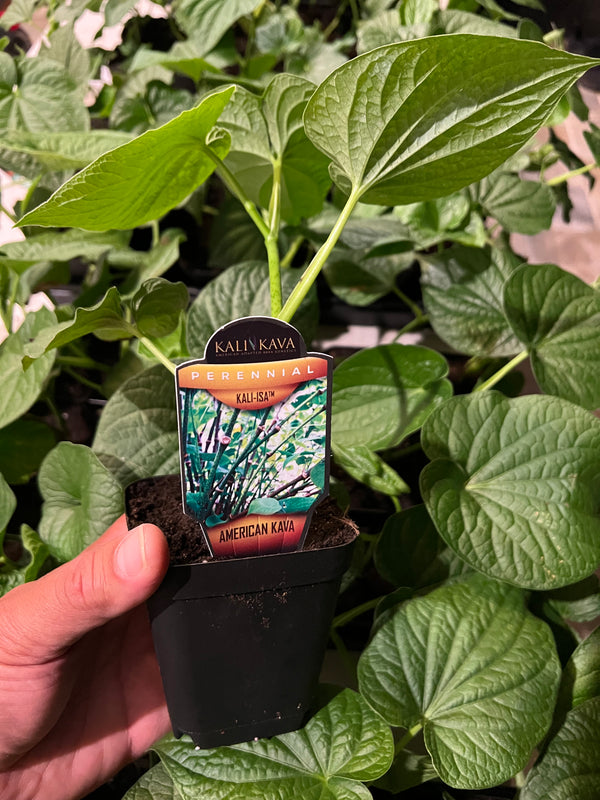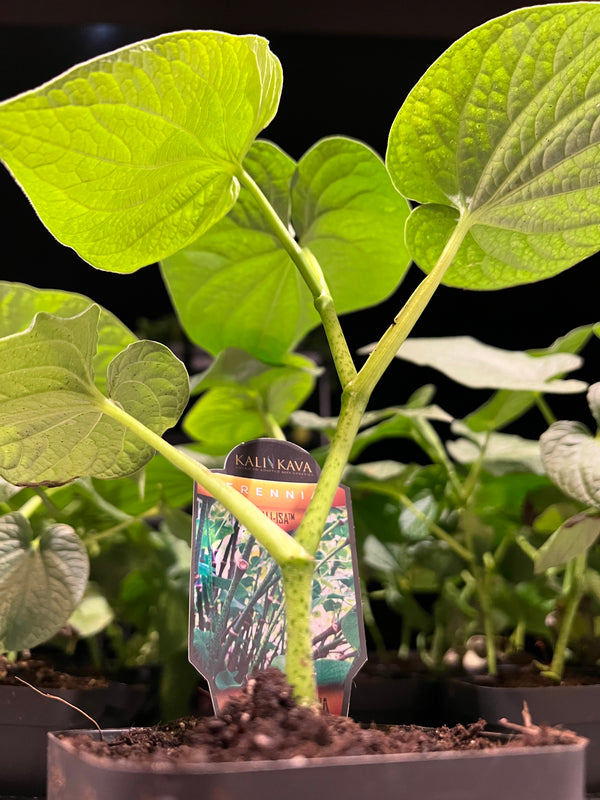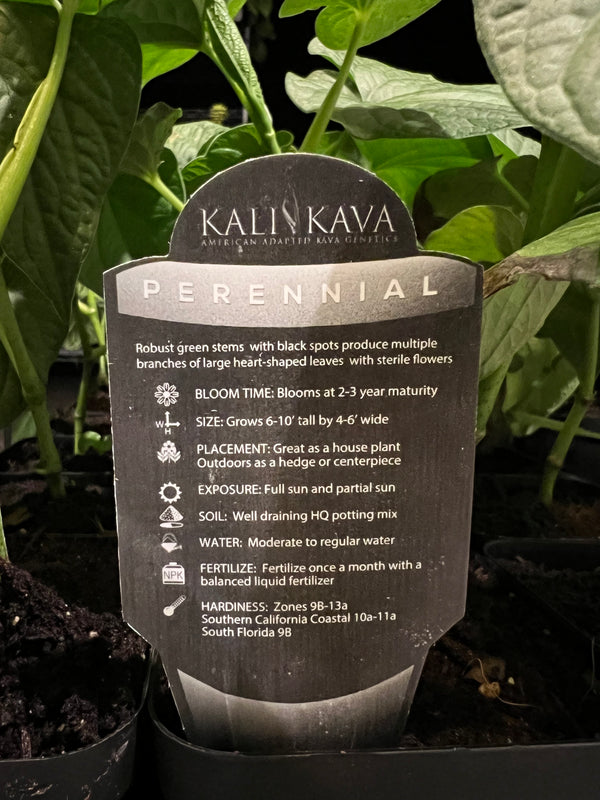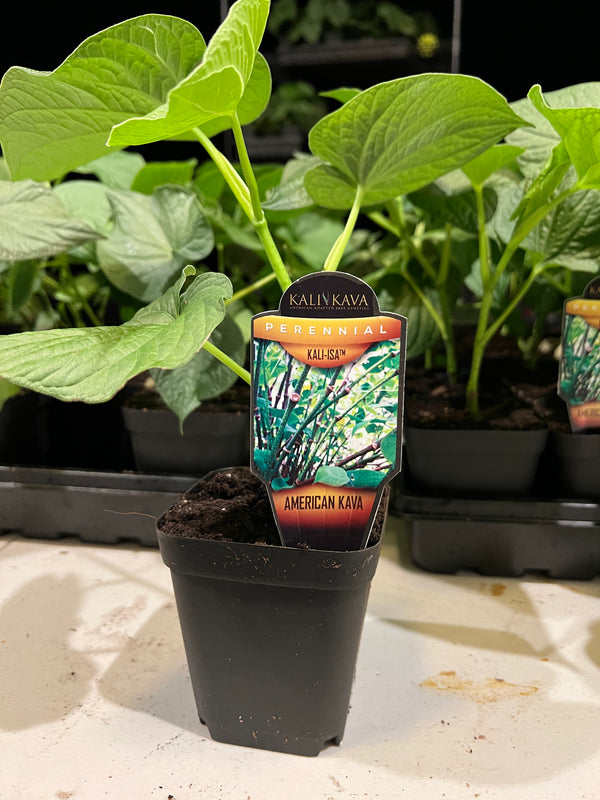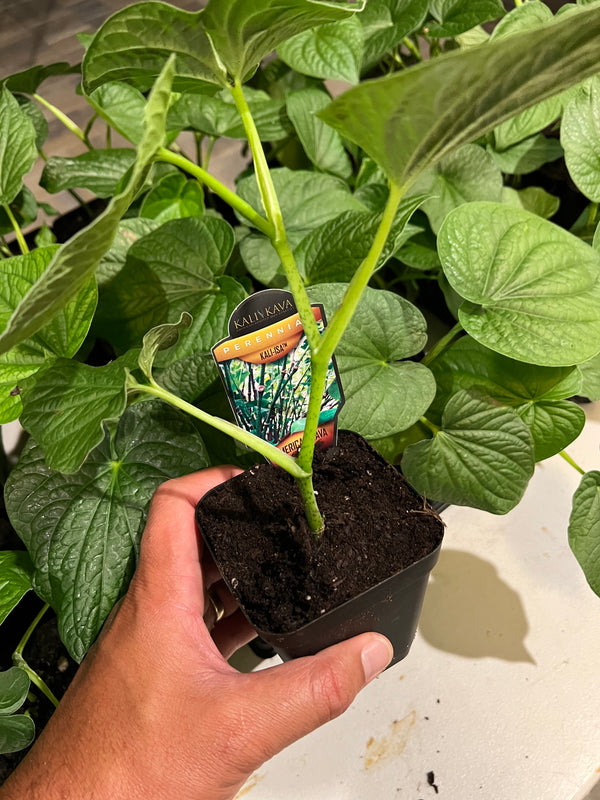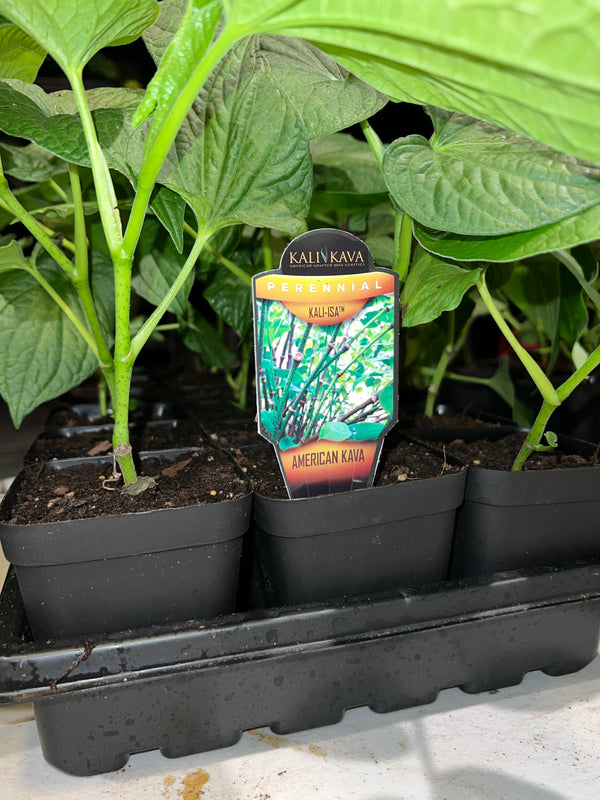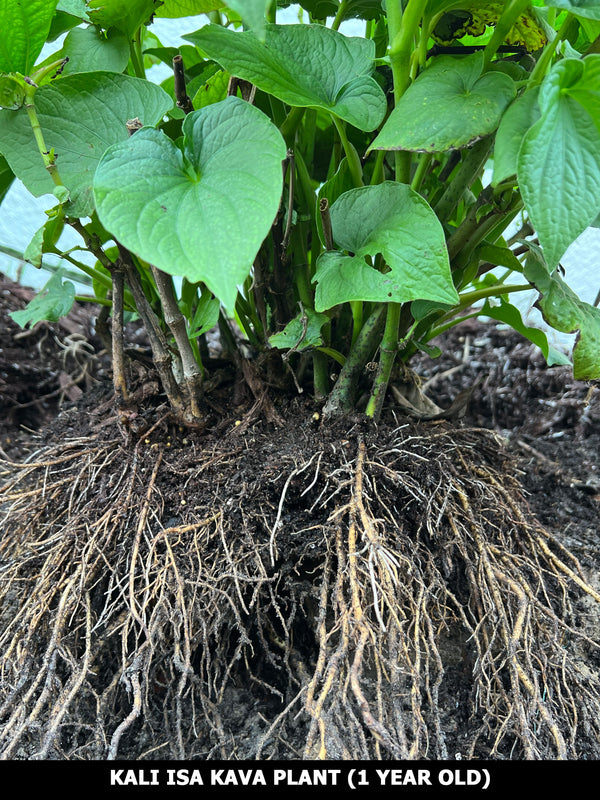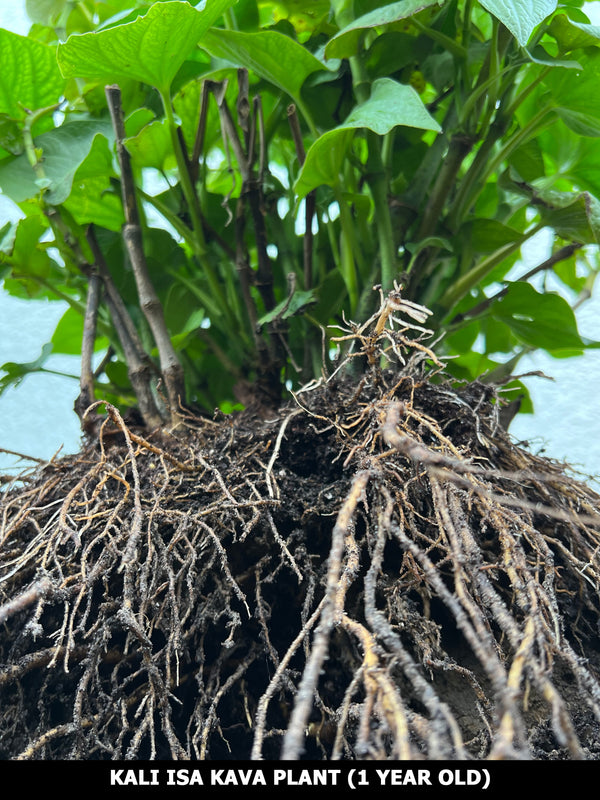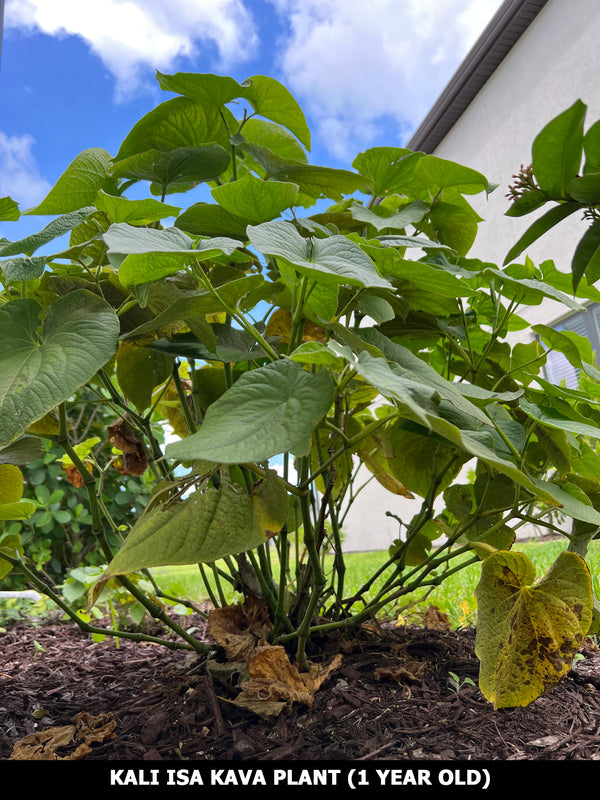 Welcome to our Kava (Piper methysticum) Plant page!
Immerse yourself in the world of relaxation with our exceptional Kava Plants, cultivated with care in the vibrant region of Sarasota, Florida. These extraordinary plants have been acclimated to flourish in the American household climate, bringing the captivating essence of Kava right to your home.
Our Kali Kava cultivars have undergone extensive testing, pushing the boundaries of endurance. These remarkable plant genetics have proven their resilience by surviving frost and temperatures as low as 32°F, ensuring their ability to thrive even in cooler environments. Furthermore, they have demonstrated their unwavering strength by withstanding hurricane winds of Category 4 intensity. These Kava Plants are truly built to weather the storm.
Each Kava Plant available for sale is 2-4 months old and stands at a compact 4-6" in height. Despite their petite stature, these young plants possess immense potential, ready to grow and flourish under your care. As you nurture them, watch as their vibrant green leaves unfurl, creating a serene ambiance in any space.
The Kava Plant is not only a beautiful addition to your indoor or outdoor garden but also carries a rich cultural heritage and potential wellness benefits. Revered for its calming properties, Kava has been cherished by various cultures throughout history. With our meticulously nurtured Kava Plants, you can now embark on your personal journey towards tranquility and relaxation.
Experience the captivating allure of Kava firsthand with our exceptional plants, meticulously grown to thrive in the American household climate. These plant genetics have been tested to the limits, surviving frost, low temperatures, and even hurricane winds. Start your journey towards serenity today by bringing home a Kava Plant and witness the transformative power of this remarkable botanical.
Continental USA Shipping only! Excludes Hawaii, California, and Alaska. Every product is unique and will vary slightly in size and appearance.