Hand Crank Kava Wash Extraction Machine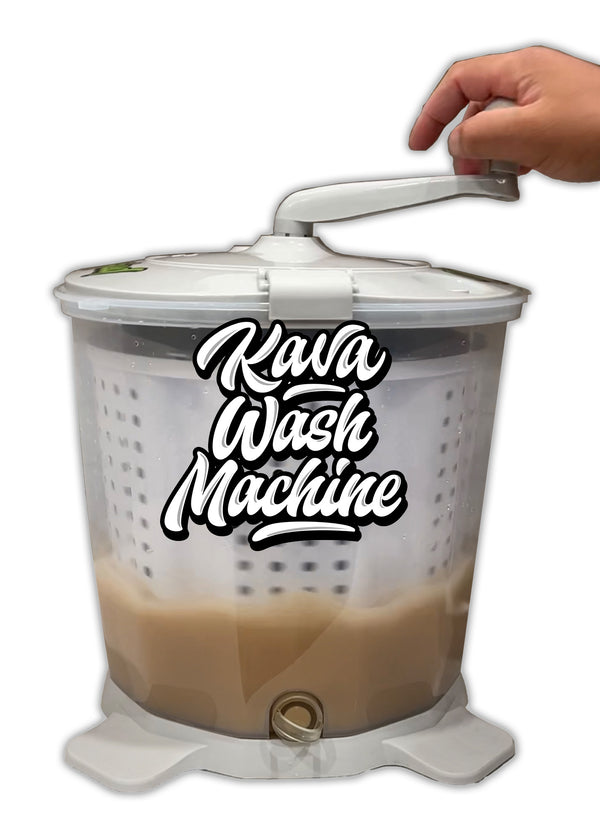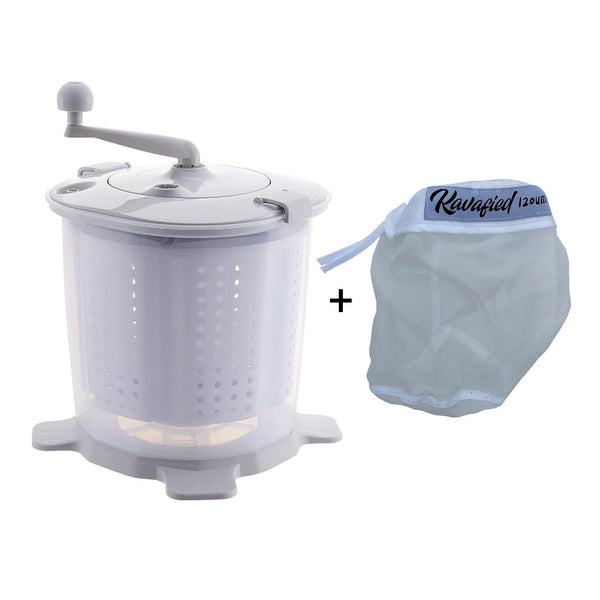 Manually make 1 to 3 gallonss of traditional kava in 5-10 minutes without the mess and pain of hand kneading.   
The Kavafied wash machine spin vortex is specifically designed for making stronger, smoother, and cleaner kava.  
We also include our specially designed kava strainer zipper wash bags. These bags can hold up to 1 lb of kava root powder at a time which enables you to make buckets of kava as concentrated with kavalactones as you desire. Works great with medium/traditional grind and micronized kava root powders. 
Hand Crank Kava Wash Extraction Machine With Kava Zipper Bag and Kava Pro Strainer Bag
Comes with Kava Zipper Strainer Bag (Holds up to 1Lb of Kava Root Powder)
Capacity : 3 Gallons
BPA FREE
Made with PP
Unit Dimensions (W * D * H): 14in * 14in * 15.5in
Hand Crank Powered
 For optimal performance, replace kava wash machine zipper bag every 2-3 months. Thoroughly clean and dry all parts after every use before storing.